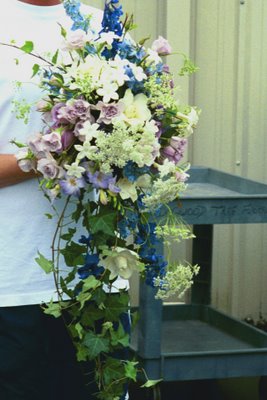 My friend Naomi,
http://sitteninthehills64.blogspot.com/
is having a significant birthday today. Please go and wish her the Happiest Birthday ever, and tell her kenju sent you!
This woman brings us so much pleasure; reading her posts is always a treat, whether they be about her life and family, her show business experiences and friends or her cactus garden, the likes of which you've never seen before. If you don't have her on your blogroll - or in a favorites list - visit her now and you'll want to correct that!
You asked for flowers, Naomi, and this is the best I can do, given the distance from you (and the fact that I don't know your address). I included a froggie, Hoppy Birthday cake, in case you are craving green frosting........LOL
It is devoutly wished that this is your best birthday ever, filled with friends and family, good food, flowers and the libations of your choice. May the year ahead hold everything you've ever wanted, plus freedom from illness and infirmity. Have a great one, my dear, and many, many more. May you continue to entertain us for a long time to come.
Happy Birthday, Naomi!